You Save Lives. Our Products are Here to Help.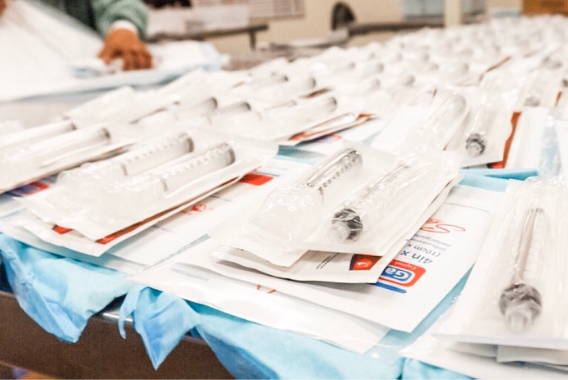 All of our kits are assembled in our FDA registered and compliant facility to ensure we have the best quality for our customers. With over 20,000 different products available from over 200 vendors and manufacturers, AOSS has the capabilities to offer a broad range of services to accommodate various industries and the specific kit packing needs.
At AOSS we realize the important role our products play in the collection & manufacturing of plasma to save lives. We feel compelled to offer our customers the absolute best products on the market at the most efficient price to ensure that patients get the best quality of care possible. Read more about AOSS and our expertise in the plasma industry.

Rebuilding after damaging tornado that destroyed our Corporate head quarters 4/12/2020. Follow us on social media to get updates on the process and everything AOSS is doing to keep our Supply Chain fully operational despite difficult challenges. #AOSSAdvantage