AOSS Kit Packing Solutions
We provide the highest quality of custom kits by ensuring that each product is received in good condition with the correct components and the correct quantity as specified.
QUALITY FROM START TO FINISH
Each order is compiled by qualified personnel within a clean and safe environment. Regulatory Compliance and Quality System Procedure guarantee that our clients always receive quality convenience kits.
Request a quote by clicking the button below or emailing pamela@aossmedical.com with a list of the components you want included in the kit as well as the quantity per component.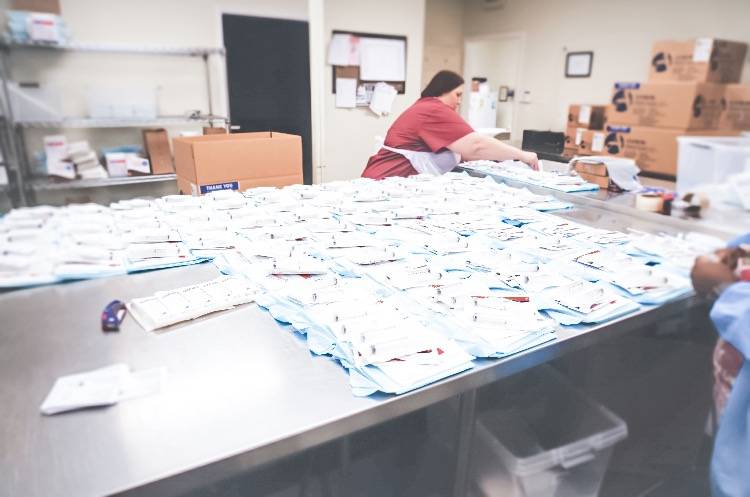 A NEW LEVEL OF CONVENIENCE
Medical:
Admission Kits, Subclavian On/Off Kit, Dialysis On Kit
Education:
Semester Kits, Nurse Practitioner Kit
Emergency Preparedness:
Emergency Response Kit, Hygiene Kits for Disaster Relief
Correctional Facility:

Intake Kits, Hygiene Kits, IV Start Kit